Style: Cream Ale
ABV: 6.8
Today was a historic day in Michigan as Governor Gretchen Witmer ordered for all bars and restaurants to undergo a temporary shutdown for dine-in services due to the outbreak of Coronavirus or COVID-19. Breweries are included in this grouping of establishments, but they are able to offer take out services with food options and beer.
The Governor's order was to begin at 3:00 pm today, so breweries were forced to come up with action plans or make the decision to shutdown. Aberrant Ales was opened from 4:00 pm to 7:00 pm and will be open from noon to 7:00 pm as long as they are able. I stopped by and grabbed a crowler of Who Run the World, a cream ale brewed with coffee.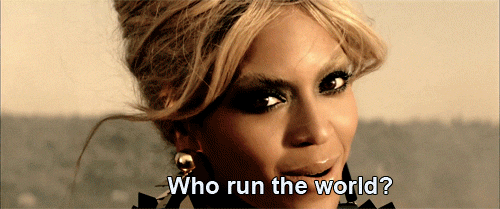 The beer was brewed at the end of February at the International Women's Collaborative Brew Day event. The event was led by Aberrant's assistant brewer Claira Sudduth. Sudduth assembled a team of female brewers to brew the beer while a group of women interested in the brewing process observed and assisted in the hands-on event. The beer's name is a nod to Beyoncé's 2011 hit "Who Run the World".
Aberrant teamed up with Cultivate Coffee & Taphouse for the Colombian coffee used in the brewing process giving this simple-looking cream ale a thorough complexity. There are strong coffee notes on the nose. As one sips on the beer, the coffee lightens and is welcomed to the light, crisp elements of a cream ale. On the backend, there are fruity subtleties that are often associated with a Colombian coffee. It took me a while to put my finger on this taste, but after a little bit of research I found out it.
Overall, Who Run the World is a stellar beer that takes a traditionally crisp beer style and adds to it with a delicious yet balanced coffee element that also happens to celebrate Women's Day and Month.
---
New changes and responses to COVID-19 are happening each day. The brewing industry in Michigan is going to be taking a hard hit with the temporary shutdown. If your favorite spots are open, head over and support them with a purchase of food, gift cards, and/or beer-to-go.
Cheers!
Disclaimer: Ed purchased this beer for this review.